We are a software and online digital marketing studio that leverages technology to help businesses thrive. With experience in both consumer and business applications, we develop solutions to solve your problems, bring in more customers, and increase your revenue.
We also have extensive experience with online digital marketing and helping businesses increase their online sales and conversion rates.
Research
We conduct extensive research by talking directly with small businesses to find their biggest pain points.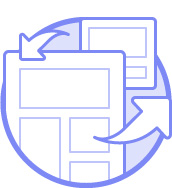 Build
Working hand-in-hand with small businesses, we build the right tool for the job.
Launch
We launch the solution to our audience. Based on their feedback we continue to modify the core features every day, making sure to meet your objectives.
Contact Us About Your Future Project